by Frederick Welk, CEDF Business Advisor
Many of my food service and retail clients know about my weakness for Chick-Fil-A sandwiches and my admiration for their outstanding customer service training. I wanted to share a revelation about recruiting that makes perfect sense for not just quick service restaurants, where labor conditions are perpetually tight, but in any industry where hiring is a challenge.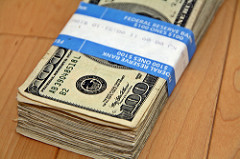 Those of us who have owned or managed businesses for long enough have tossed aside uncountable numbers of applications that, at a glance, are unsuitable. To paraphrase a song by the Eurythmics: If I had a dollar for all of the resumes I've discarded, there'd be a mountain of money piled up to my chin.