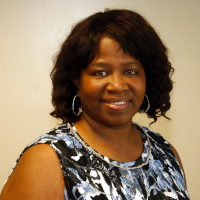 Doreen Abubakar has joined CEDF to increase the organization's activity and visibility in Greater New Haven. As a Business Resource Navigator, Doreen will seek out businesses that need funding, connect CEDF to community organizations to boost referrals and spread the word about available business advisory and educational services.
She has been active in the community as the founder of the Urban Nonprofit Network, the Community Placemaking Network and as a volunteer advisor with SCORE.
"I want to help small minority businesses to become sustainable. CEDF is able to provide affordable funding, referrals for advisory service and business education opportunities," Doreen said. "These kinds of services are not as widely known as they should be, but I bring a presence in the local community and this will be more effective. We're anxious to help startups and existing businesses succeed," she said.
---