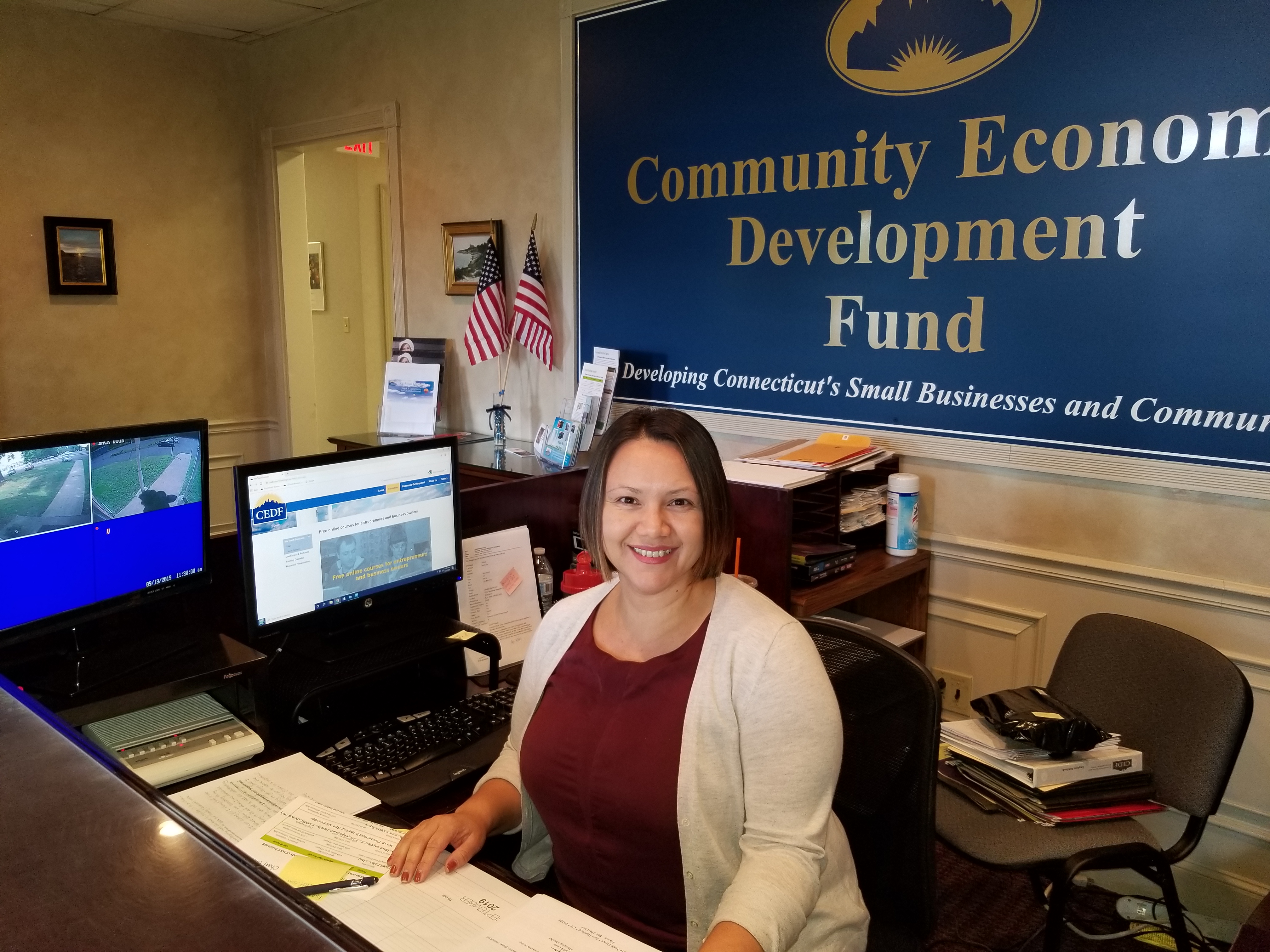 Emilsa Santana has joined CEDF's team as an Administrative/Program Assistant. Staffing the reception desk and helping organize lending department records are just two of her many vital roles.
Q: What's the best and most challenging part of your job? Hands down, serving the people and the mission of CEDF. It is professionally rewarding knowing that the company you work for has a goal to function in a way that is positive towards the community and its members. and supporting small business owners in Connecticut. The hardest part of my role as an Administrative/Program Assistant, which I consider a positive challenge, is being accountable to various programs and staff. The challenge is in learning and fully understanding the many different expectations and work styles in order to provide quality support to all.
Q: What attracted you most about coming to work for CEDF? I was ready to get into something that was professionally rewarding as well as granting me the opportunity to gain more knowledge to grow in a finance focused career.
When I was interviewing, the slogan "lending with a heart" was used to describe what we do here and after learning about the support and education services available from CEDF, I was sold. I knew I would enjoy coming to work every day!
Q: Your background was in administration at Quinnipiac University. What's it like working in a smaller team environment?
I love it! I feel that it is more personable and everyone is focused on serving the same vision. I can see how everyone supports each other as a team. It's only been a few weeks and I already feel like I'm part of the family. Professionally, I know that it will broaden my skill-sets because I'm integrating into the many phases of CEDF.
Q: What do you think best prepared you to help our clients at CEDF? On a personal level, I've suffered failure and loss and have worked hard to start over and build back up, I think my experiences help me be more empathetic towards our clients and their potential situations. Professionally, I hope my administrative skills will help support the CEDF team in a way that will allow them to be even more present for our clients and their needs.
Q: Where do you live? My family and I recently made a move to Meriden so I am very close to work! I was born in Guatemala but mostly grew up in East Haven, we moved to Meriden to be closer to our families and to shorten my husband's commute to Hartford.
Q: Tell us about your family? I am happily married to my husband, Marco, for 11 years and have an 8-year-old daughter, Tori, who makes my heart sing every day. My husband is Puerto Rican and Mexican so we are a melting pot of cultures just between the three of us! We love our time together, taking daytrips and small vacations any chance we get.
---