Let the Software Robots Do Your Work!
Live webinar
Free but registration required.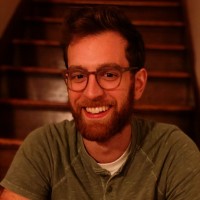 Small businesses are entering the age of information automation. But are you still retyping, re-entering and manually updating your records? You don't need to be a software engineer to build an automation application. No-code apps use tools like Zapier and Integromat that can connect the programs you're already using, building powerful automated processes without specialized computer programming knowledge. In this webinar you will learn how to create an operational database to unlock the full potential of automation and eliminate tedious tasks from your work day, saving time, labor and ultimately money.
Tom Nassr is a serial entrepreneur with a background in philosophy. Since selling the award-winning design agency Checkmate Digital in 2019, he's been focused on improving workflows for businesses and entrepreneurs with his new venture, XRay.Tech. Tom is a board member of the Entrepreneurship Foundation, a board member of Entrepreneurs Organization (EO), a Nexus Global member, and a UN Youth Delegate.