Are You Using the Right Social Media?
Live Webinar
Free but registration required.
Most every small business owner currently using social media marketing has figured out whether Facebook, Instagram, Twitter or LinkedIn is appropriate for their niche. But target markets and platforms change over time. Remember Friendster, MySpace or Google+?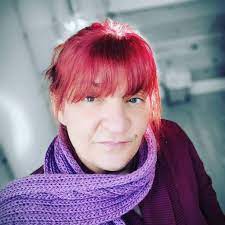 Maybe your customers are moving to other environments or you've worn out the capabilities of the platforms you are using? Is it time to experiment with WhatsApp, TikTok, YouTube, Reddit or a half dozen other contenders? Learn what's available and what might make sense for your operation.
Giulia Gambale helps small businesses and nonprofits develop strong and results-oriented brands and communications through planning, implementation, consulting, and workshops. She is a program team member, mentor, and instructor for Knownpreneurs in New Haven and serves as serve as an expert instructor for the TechXel Stamford cohort at the Ferguson Library. Since 2010, Giulia has co-facilitated Digital Media Sync, a weekly free learning networking event for small businesses, entrepreneurs, and non-profits with workshops and guided discussions.