History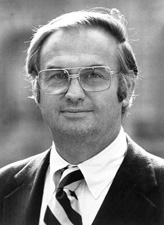 In 1994, Connecticut Governor Lowell P. Weicker was the inspiration behind and creator of a non-profit organization called The Community Economic Development Fund (CEDF). For more than 25 years, we have served the needs of Connecticut entrepreneurs and small business owners, primarily located in low-to-moderate income communities, who are unable to obtain traditional bank financing. Governor Weicker's vision was to promote a mission-driven organization focused on providing financing and business advisory services (then called technical assistance) through creative, flexible and customer-tailored loans, and with expert, supportive and ongoing business guidance. Through the years we have added new loan products, increased our loan sizes and launched and grown our Business Education Center.
The major goals of CEDF at the time of its formation are the same goals it has today -- to strengthen Connecticut's neighborhoods by stabilizing and growing small businesses and creating and expanding jobs for local residents. We began with assistance from the state of Connecticut and six original bank investors. We have grown to 26 investors, dramatically increased our capital base and significantly improved our ability to service our clients. The number of customers we have helped over the years has grown from one, our initial borrower, MLK Business Forms, based in New Haven, to nearly one thousand. Many of our valued customers have "graduated" from CEDF and are now being financed by banks around the state.
Today, CEDF offers services to entrepreneurs and small businesses in all 169 cities and towns within Connecticut with special emphasis on businesses located in 17 Targeted Investment Communities (TICs) and 36 Public Investment Communities (PICs) as defined by the state legislature. We are proudly located in Meriden at 965 East Main Street in the center of the state with easy access to I-91, the Wilbur Cross Parkway and I-691. Please come and visit us.
We have helped hundreds of businesses
create thousands of jobs since 1994.