Loan Eligibility
Requirements To Apply For A Loan at CEDF
Connecticut businesses must meet one of the following requirements to be eligible to apply.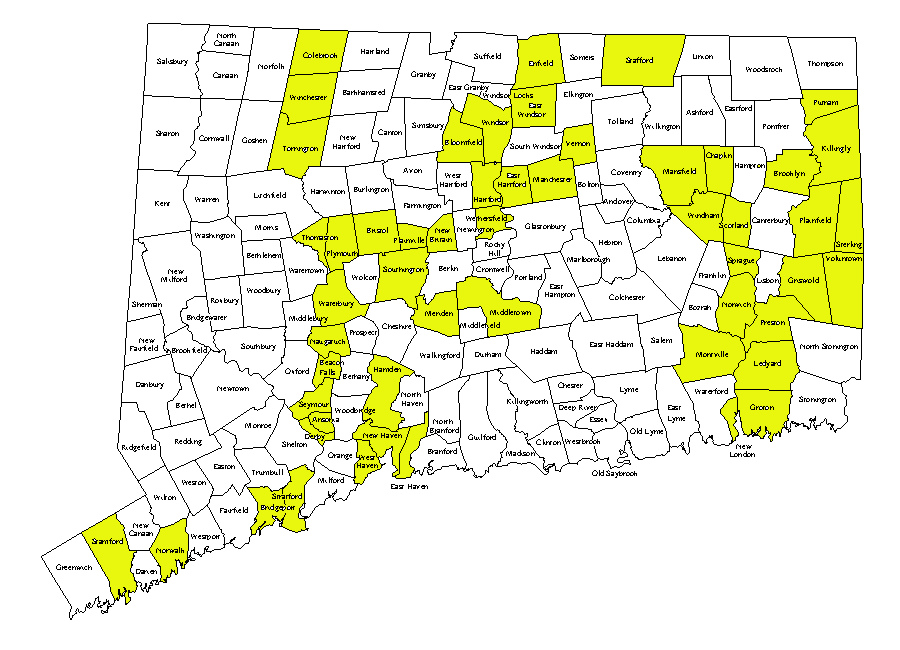 Location Eligible: The business is not bankable* and is located in one of the 53 eligible communities listed below regardless of each owner's household income,

or

Income Eligible: The business is not bankable* and even though it is not located in an eligible CT community, each owner's annual household income (Adjusted Gross Income) is $112,600 or less. This number is based on state median income figures published by U.S. HUD.

---
Location Eligible Communities
Ansonia
Beacon Falls
Bloomfield
Bridgeport*
Bristol*
Brooklyn
Chaplin
Colebrook
Derby
East Hartford*
East Haven
East Windsor
Enfield
Griswold
Groton*
Hamden*
Hartford*
Killingly
Ledyard
Manchester
Mansfield
Meriden*
Middletown*
Montville
Naugatuck
New Britain*
New Haven*
New London*
Norwalk*
Norwich*
Plainfield
Plainville
Plymouth
Preston
Putnam
Scotland
Seymour
Southington*
Sprague
Stafford
Stamford*
Sterling
Stratford
Thomaston*
Torrington
Vernon
Voluntown
Waterbury*
West Haven*
Wethersfield
Winchester
Windham*
Windsor
* One of the 19 Targeted Investment Communities (TICs) also referred to as Enterprise Zones. Others are Public Investment Communities (PICs). The terms are defined in state law and the list is published and revised from time-to-time by the CT Department of Economic and Community Development. The difference is only technical from the point-of-view or our borrowers.