Loan Eligibility
Requirements To Apply For A Loan at CEDF
Connecticut businesses must meet one of the following requirements to be eligible to apply.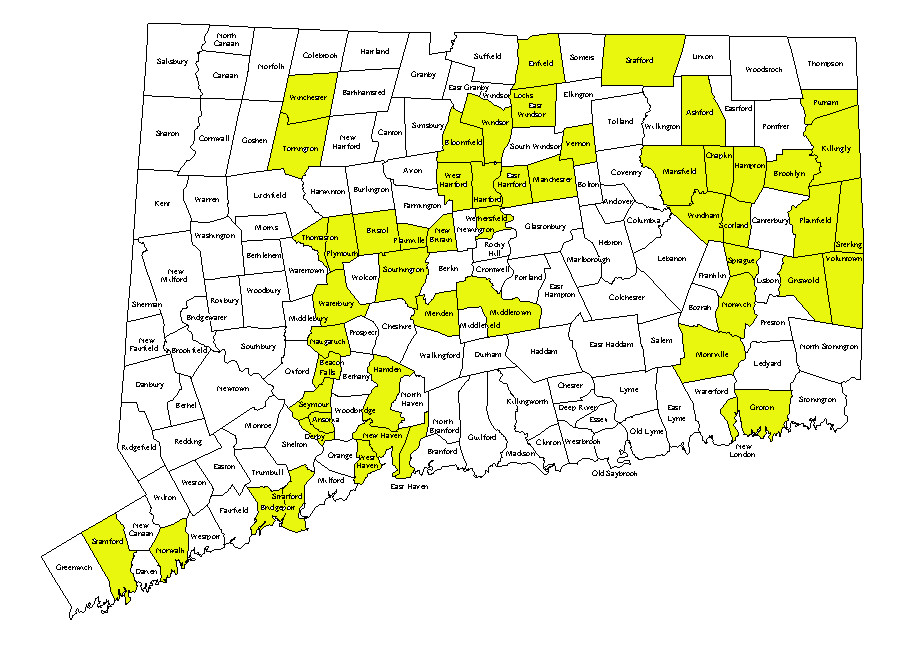 Location Eligible: The business is not bankable* and is located in one of the 53 eligible communities listed below regardless of each owner's household income,

or

Income Eligible: The business is not bankable* and even though it is not located in an eligible CT community, each owner's annual household income (Adjusted Gross Income) is $102,600 or less. This number is based on state median income figures published by U.S. HUD.

---
Location Eligible Communities
Ansonia
Ashford
Beacon Falls
Bloomfield
Bridgeport*
Bristol*
Brooklyn
Chaplin
Derby
East Hartford*
East Haven
East Windsor
Enfield
Griswold
Groton*
Hamden*
Hampton
Hartford*
Killingly
Manchester
Mansfield
Meriden*
Middletown*
Montville
Naugatuck
New Britain*
New Haven*
New London*
Norwalk*
Norwich*
Plainfield
Plainville
Plymouth
Putnam
Scotland
Seymour
Southington*
Sprague
Stafford
Stamford*
Sterling
Stratford
Thomaston
Torrington
Vernon
Voluntown
Waterbury*
West Haven
West Hartford
Wethersfield
Winchester
Windham*
Windsor
* One of the 17 Targeted Investment Communities (TICs). Others are Public Investment Communities (PICs). The terms are defined in state law and the list is published and revised from time-to-time by the CT Department of Economic and Community Development. The difference is only technical from the point-of-view or our borrowers.