CEDF Spring 2018 Leadership Conference Guest Registration
Paid registrations please follow this link.
Registration form below for CEDF's invited guests.


Paths to Greatness & an Extraordinary Business Future
Mark Twain House
Lincoln Financial Auditorium
351 Farmington Avenue
Hartford, CT 06105
$35 program cost Be our guest
May 16, 2018
Coffee & Networking 8:30 am - 9 am
Presentation 9 am - 10:30 am
Dr. Steve Sobel, one of the country's most admired motivational speakers and educators, will show you how to: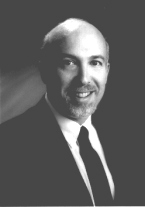 Create the prosperity mindset that breeds an extraordinary future for your business and life.
Learn that laughing with life is an essential survival skill.
Deal with and navigate around difficult people while building positive and reciprocal relationships.
Learn the true meaning for your business and life and that your network is your net worth.
Build a winning team that endures change and challenge.
Understand the great phrase that "You get what you want, by helping others get what they want!"
Dr. Sobel teaches at the college level and is the author of "The Good Times Handbook-Your Guide To Positive Living and an Exciting Life" and numerous CD/DVD programs. His one-to-one program "Power Moves" has helped many become powerful public speakers and negotiators. He has been profiled on TV's Inside Edition, and featured in The Boston Globe, Hartford Courant and in many other publications and television programs.
Dr. Sobel is a former award-winning school principal and has presented many keynotes, school convocations and seminars. He is also the head coach of one of the premier men's summer basketball teams in New England.
Dr. Sobel believes that "boring presentations are truly slow forms of torture" and we guarantee you'll be captivated.
Our thanks and appreciation to KeyBank for
supporting CEDF educational programs.

(* Denotes Required Fields)