Women's Business Success 2020
Due to a directive by the president of the Connecticut State Colleges & Universities, this event is being postponed because of concerns over large public gatherings related to the corona virus. A new date has not been determined. If you wish to be notified when this program is rescheduled, please register below.
Request your notification below
Gateway Community College
Room N100, 20 Church St, New Haven, CT 06510
Free parking info shown in the confirmation.

Keynote -- 9 am
Leaving Your Comfort Zone and Taking a Risk!
Dorothy Martin-Neville, PhD, Speaker, Coach, Consultant
Experience the adventure and ever-unfolding discovery of talents, gifts, and joys you never knew you were missing.
Panel Discussion -- 10 am
How I Left My Comfort Zone
Submit questions about what's on your mind. Our expert panel tackles your workplace worries and share their experiences.
LaKisha Jordan, Moderator, KeyBank
Adrianne Angel, Pro Property Management
Cheryl Morello, Heritage Funeral Home
Priscilla Cruz, Cooking Social Kids
Roni Rodman, The MedSpa West Hartford
Concurrent Breakout Sessions -- 11 am
Improve your Work/Life/Money Balance
Jenny DeRosa Bergeron, Athene Wealth Management
Learn the seven strategies and three essential habits of work/life/money balance to get you on track.
Be the Best Version of Yourself
Jean Mix, Mix Education Services, LLC
Build your confidence and align your life plan to bring out your best.
Our event partners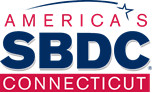 (* Denotes Required Fields)