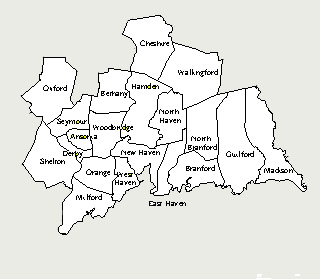 Minority and women-owned businesses in the Greater New Haven area will benefit from a new financing arrangement.
A loan guarantee fund provided by The Community Foundation for Greater New Haven (CFGNH) through its subsidiary, The Community Foundation Mission Investments Company, LLC, will enable CEDF to approve additional term loans, lines of credit and owner-occupied commercial mortgages while meeting its underwriting guidelines.

Details of the arrangement, which supports a strong emphasis on originating loans to Black, African-American and Hispanic business owners, provides for a $2 million segmented loan pool by CEDF and a $1 million loan guarantee fund by CFGNH.
CEDF can utilize the loan guarantee for applicants with businesses located in the 20-town service area of CFGNH if they meet the usual geographic and income cap requirements that apply to all CEDF borrowers.

CFGNH is one of the oldest and largest community foundations in the United States and is the largest grant maker in a 20-town region located in central Connecticut. The CFGNH service area includes. Ansonia, Bethany, Branford, Cheshire, Derby, East Haven, Guilford, Hamden, Madison, Milford, New Haven, North Branford, North Haven, Orange, Oxford, Seymour, Shelton, Wallingford, West Haven and Woodbridge.
---