Tax changes impacting CT small business owners
Listen to this live teleconference exclusively for CEDF invitees
The Tax Cut and Jobs Act of 2017 and related changes enacted by the Connecticut Legislature have shaken up the game for small business owners. Listen in to this expert briefing to learn what to ask your tax advisor to be sure you are on top of the most important relevant changes.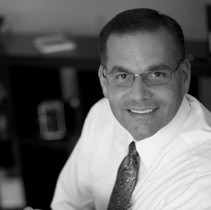 Free but registration is required.
You may submit your tax-related questions in advance. Ed will address as many as time permits. Due to the anticipated number of participants, questions will be collected by email as shown in the instructions.
Ed Muenzner, CPA, has worked in the accounting profession since 1995. He says the best jobs that he has ever had is his current jobs: teaching and serving my clients. Ed spends most of his time working with clients doing tax projections, planning, tax review, business planning and consulting, staff development, and training. Ed serves as Department Chair – Business and Assistant Professor of Accounting at Three Rivers Community College. He holds a Bachelor of Science from Eastern Connecticut State University and a Master of Science in Accounting and Tax from the University of Hartford. He is licensed as a Certified Public Accountant in Connecticut.