Maximizing your Online Presence
Live webinar
Free but registration required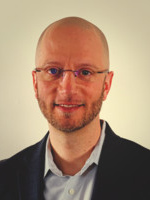 The world just changed. Your online presence has never been so important. COVID-19 won't last forever and at some point, businesses will rebound. Take this time to educate yourself and your key employees on what steps you can take to maximize your digital marketing capabilities.
Join Nathan Berger, founder of the user experience agency KnockMedia, as he explores the top five things you should be doing to maximize your online presence.
Nate Berger is an SEO/SEM expert and technology entrepreneur with a focus on internet user experience (UX). As founder of KnockMedia, a New Haven creative agency, Nate directs the development of web and native apps for desktop, mobile and wearables for startups, small businesses and some of the biggest brands on the globe. In 2014, the Connecticut Technology Council selected KnockMedia as an Innovation Tech Company to Watch.