Maximizing COVID-19 Tax Savings & PPP Forgiveness
Live webinar
Free but registration required.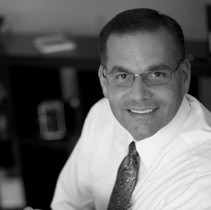 A flurry of legislation surrounding the COVID-19 crisis has brought changes to tax policy that provide opportunities for savings for businesses at a time when every little bit helps. While some of the provisions are straight-forward, others will require a discussion with your tax advisor. But you can't take advantage of what you aren't informed about. Ed Muenzner, CPA, will highlight the most important considerations so you can prepare for further discussion with your accountant.
Ed Muenzner, CPA, has worked in the accounting profession since 1995. He says the best jobs that he has ever had is his current jobs: teaching and serving my clients. Ed spends most of his time working with clients doing tax projections, planning, tax review, business planning and consulting, staff development, and training. Ed serves as Professor and Program Coordinator of Accounting at Three Rivers Community College. He holds a Bachelor of Science from Eastern Connecticut State University and a Master of Science in Accounting and Tax from the University of Hartford. He is licensed as a Certified Public Accountant in Connecticut.