The Strategy Your Small Business Needs to Grow
Live webinar
Free but registration required.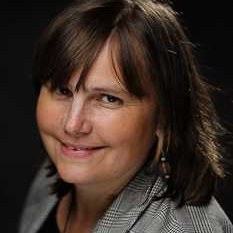 Strategy deals with the deliberate actions owners and managers undertake to grow their businesses. Strategic decisions involve using company resources to create value and competitive advantage, and are made under conditions of uncertainty with trade-offs between conflicting priorities. This workshop will discuss the importance of studying the external environment, developing a solid business model along core competencies, selecting strategic goals and priorities, and other crucial requirements.
Milena Erwin is the Program Manager for the Women's Business Center and an Adjunct Instructor at the University of Hartford's Barney School of Business. Milena has over 25 years of experience managing, advising and training small business owners. Milena is passionate about the WBC's mission to support diverse entrepreneurs and small business owners, equipping them with the knowledge, connections and confidence they need to fulfill their dreams. At U of H, Milena teaches undergraduate and graduate courses in strategic management, entrepreneurship, international business and marketing, and leads student entrepreneurial initiatives.
.