Build Your Business Credit
Live webinar
Free but registration required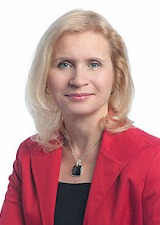 Lots of attention is paid to personal credit scores and lenders consider yours to be a proxy for your character. But your business can have its own credit scores and reports which may be used in a variety of credit and business decisions, however, many business owners don't know how business credit works.
You'll learn:
Which credit bureaus compile business credit reports and how they are used.
Business credit scores and the factors that help build strong scores.
Key ways business credit is different from personal credit.
Quick steps you can take now to build business credit (even if you have no business credit or poor personal credit).
A checklist will be provided to simplify your process of building your business credit score.
Credit and financing expert Gerri Detweiler is Education Consultant for Nav, a financial technology company with a mission to reduce the death rate of small businesses. Gerri has been interviewed in more than 4,000 news stories and answered over 10,000 credit questions online. Her articles have been widely syndicated, and she is the coauthor of Finance Your Own Business: Get on the Financing Fast Track.