Nonprofit Impact Reporting
Live webinar
Free but registration required.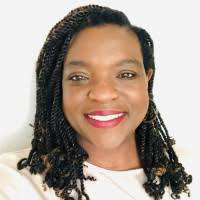 Congratulations on winning the grant. Now, do you have the data collection systems and procedures in place to accurately document the value of the work your organization does? Your nonprofit's mission may be admirable and needed, but if you can't prove that you deliver impact, this may be your last grant. Find out what's required to succeed at:

Developing measurable goals and objectives.
Collecting data that accurately reflects your organization's impact.
Writing a compelling narrative that tells your organization's story.
Tracy V. Allen is the Founder and CEO of Impctrs Management Group, LLC, with over 20 years of experience in the Social Impact and Business industry, helping businesses develop the systems and processes needed to generate revenue and maximize impact through business/strategic planning, fund development with sustainability measures, capacity building, program development, and building meaningful community alliances.
Tracy is a past volunteer Chapter Chair of SCORE Greater New Haven.